New Japanese Candlestick Techniques Book Coming Soon
Summer of 2015 we will be releasing all new Japanese Candlestick Lessons for online traders. Current examples of how trades are enhanced with the use of this type of analysis. Real examples of how to take advantage of market setups. Forex, Futures, Stock, Option, and Binary Option traders can benefit from this information.
More helpful links will be sent over the next few weeks as we take what is happening in the markets today and use Japanese Candlestick techniques.
Until then check out the Free E-book. When Markets Attack.
A Special Free Trading Lesson Offer From Our Friends At Trading Pub
Great news, for a short time you can download this 245 pg. e-book, When Markets Attack: Lessons from 15 Traders Who Beat The Market Click here to grab your copy

The book gives you the favorite strategies for beating the market from 15 top traders (Including one of our own top strategies). You're getting 15 different and PROVEN ways to trade the market.

There's no cost. No obligation. It's a giveaway but won't be available for long.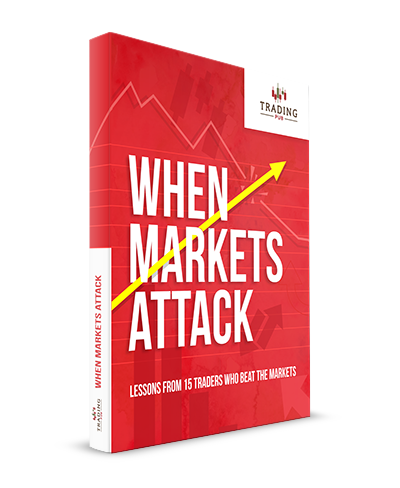 So click here to grab your copy now.

Cheers,
The Trading Pub
Disclaimer: Trading is risky. Past performance is not indicative of future results.