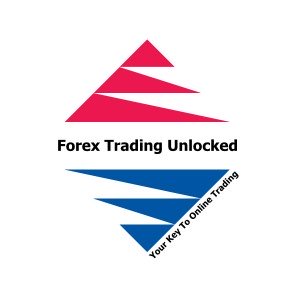 Streaming Live
CFE - CBOE Futures Exchange
  The CFE is an all-electronic futures exchanged owned by CBOE Holdings, Inc., and is the home of Volatility Futures . Liquidity is ensured because of dedicated market makers, and other market participants. The CBOE Volatility Index (VIX) Future (VX) is the benchmark futures products offered on the CFE. This product allows investors a way of gauging Real Market Volatility, and a mechanism to hedge their portfolios by.
  In 1993 the CBOE Volatility Index was launched, and soon became the best source for gauging Market volatility. During the recent negative turns in the global economy the VIX gained more attention than ever before. The explosion of the ETF market during this time period has also fueled the growth in the VIX. Capitalizing on opportunity is the best way to look at the VIX futures products offered on the CBOE Futures Exchange.
  Both private and retail investors have use for the CFE equity index and volatility products. Here is a list of the products available on the exchange. Click on any of them to get the product specifications and other information.
1.) VX-CBOE S&P 500 Volaility Index (VIX) Futures
3.) VN-CBOE Nasdaq-100 Volatility Index (VXN) Futures
4.) VA-S&P 500 Variance Futures
5.) VXEM-CBOE Emerging Markets ETF Volatility Index (VXEEM) Securities Futures
6.) VXEW-CBOE Brazil ETF Volatility Index (VXEWZ) Security
7.) GV-CBOE Gold ETF Volatility Index (GVZ) Security Futures
8.) OV-CBOE Crude Oil ETF Volatility Index (OVX) Security Futures
9.) RPXC-Radar Logic 28-Day Real Estate Index (RPX) Futures
  CBOE CFE Futures continue to grow in Open Interest, and daily volume totals. With the state of Global Economics the way they are, there is no sign that this trend is going to stop. The expanding Correlation Trade possibilities should also help to drive volume into these markets. As the emerging markets grow, and global economic chaos persists, CFE Volatility Futures contracts should continue the trend in growth for years to come.
Check out the CFE here... www.cfe.cboe.co
CBOE Holdings Stock Chart
CBOE Futures Exchange:
CFE Newsletter Archive:
CFE Legal & Regulatory:
CFE Regulatory Independence Policy - Regulatory Personnel
CFE Regulatory Independence Policy - Non - Regulatory Personnel
---
---